One of the best shows I've seen in a long time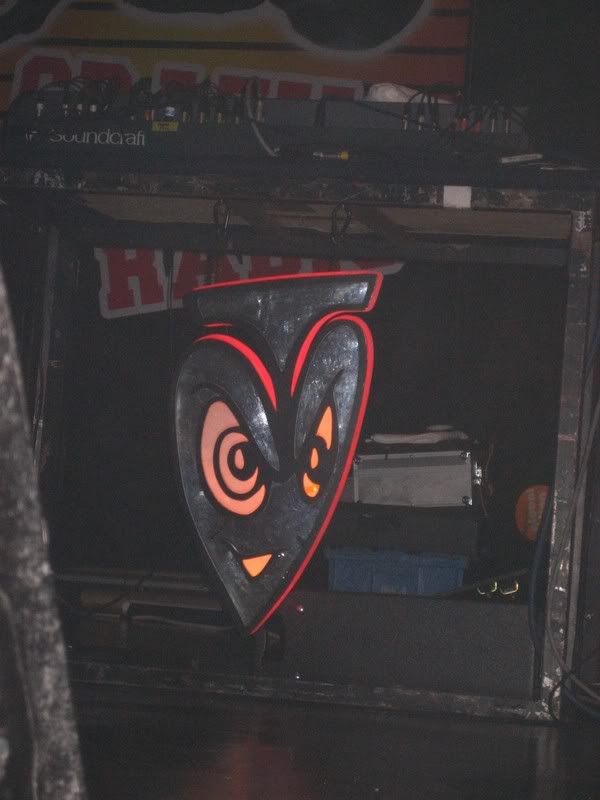 A overview of last night...... So it was a pretty rainy night October 11th. Hillary and I took the train into Manhattan and took the Subway to Webster Hall. The tickets were at the Will Call, however the line seemed to move fairly quickly and we didn't really wait in the rain too long to get in which was nice. We got inside and set up shop in the front row. On the left of us were these really nice girls from Ireland, and to our right we two girls (which one had asked if we at Jamiroquai last year b/c she too was in the front row). And behind us were two really annoying girls who bitched about how Hillary and I were in front and just bitching and being annoying in general. A group called the Double opened for the Jaxx.
They are a rock group, whose music only pierced Hillary and my ears and sounded nothing close to what Basement Jaxx plays. Soon enough though they were finished and it was approximately around 9:45pm. The Jaxx were supposed to come on at 10:00pm, they hit the stage at 10:15pm. Then with a burst of energy the music came on the the performers came out. They opened with "Good Luck" off their Kish Kash album.
The outfits were absolutely crazy but th performers pulled off the feel of the show very well. Basement Jaxx then performed "Romeo". But the songs I were looking forward to were: Hush Boy (Which wasn't performed at all), Oh my Gosh, Everybody and Bingo Bango. After Romeo they performed "Oh My Gosh" which sent the crowd crazy...and yeah well myself haha. I really like the live band aspect of the show to. They had brass players as well as a: guitarist, drummer, and percussion.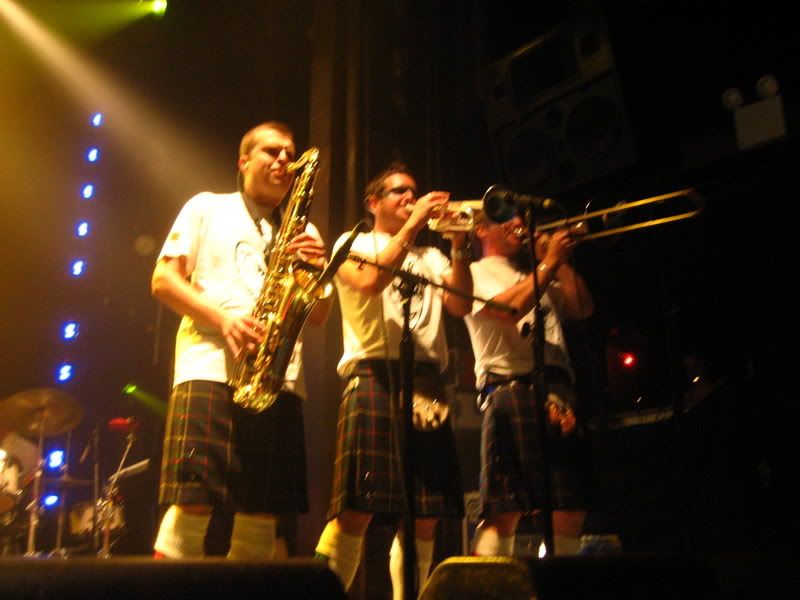 One of the highlights of the night though was during the performance of "Red Alert", one of the female performers put the microphone in front of Hillary, and we sang part of the chorus with the group. Basement Jaxx really knows how to get the crowd involved and they really know how to put on a show. Before we knew it however the show was just about over, and the encore song was "Bingo Bango".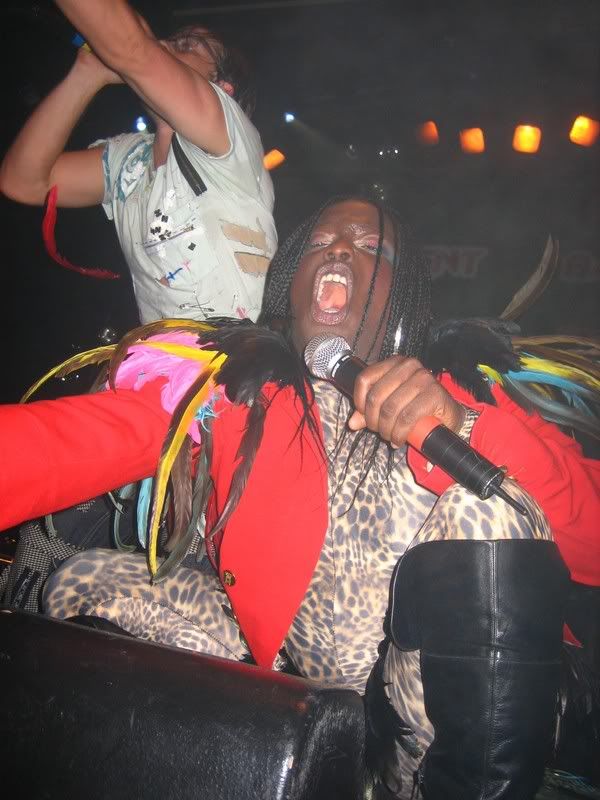 At the end, the stage hands were beginning to clean up and one of them gave Hillary the setlist for the show. Pretty Awesome if you ask me. Those crazy Brits put on a damn good show for sure!