Its funny how music takes you back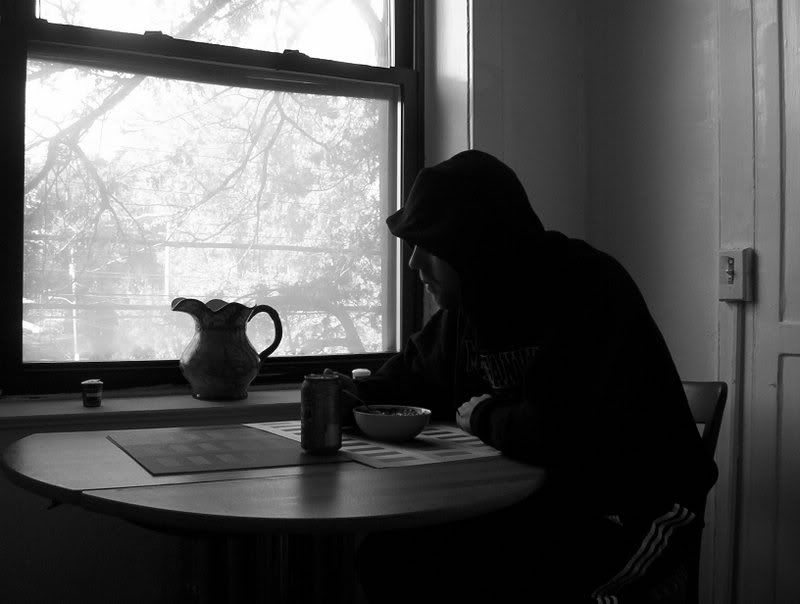 So last night I decided to pop in an data disc that had a group called Foreign Exchange on it. For those who are unfamiliar with the Exchange, they are a fantastic, not too well known hip hop group that never really got big. I do recommend finding them on Itunes and buying their album. While listening to them, it brought me back to the Winter / Spring / Summer of '05. A time when I was very close with the guys from Tracy Street (which then it was East Main Street). Back to when (in my old apartment) Chris and I would have random people over at random hours of the night. Also back to when I was Dj-ing on the regular. And also to the time when I met Hillary. This album really brought me back.....strange how music will do that to you. Im really looking forward to going home for the holidays and seeing everyone. 05' was one of the most eventfull crazy years ever, and I find it strange that I still think about it now. As you get older the chapters of your life are so detailed and you can always remember them as if it were yesterday.
As for life currently....school is going well. I just finished Midterm week and have 4 A's an one B+, so Im really satisfied in my school aspect. Hillarys 21st birthday is right around the corner and Im excited to celebrate that with her! And Outback is still the same old Outback. Well its time to get moving and get ready for work. I have to be at Outback from 4:30pm - 11:30 (ish).